Commercial
Ducted Heat Pumps
Ducted Heat Pumps
Whether you're building a new home or have an existing home with duct work, a whole home (ducted) heat pump can be a great way to provide year round comfort.
The ultimate heating solution that adds value and luxuriousness to a home. Ducted heat pumps are discreet with silent and economical operation.
They provide a very even heat around the home with excellent cooling ability. Easily integrated with a ventilation system for the ultimate home comfort.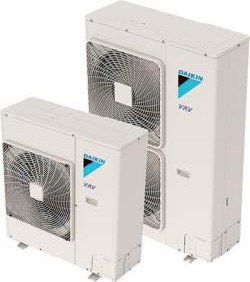 Daikin Whole Home Heat Pump
One of the heat pumps we confidently recommend!
Benefits of a Whole Home (Ducted) heat pump heating system
There are multiple installation options for heating different areas of your home. Benefits of a ducted heat pump/central heating system:
Add value and luxuriousness to your home
Excellent performance
Extremely discreet with silent operation
Excellent cooling ability
Heating throughout the home or office
Provides even temperature throughout the home
Easily integrated with a ventilation system for the ultimate solution
When considering a contractor, make sure they are familiar with the product and its installation. Our field staff have over 255 years combined experience within the Refrigeration, HVAC & Heat Pump industry.
Serving greater HRM and the Industrial Cape Breton, our trained team is familiar and experienced with many ducted central heat pump products and brands.
We can perform many types of conversions including but not limited to add on heat pumps, heat pumps with air handlers and electric back up.
Interested in getting rid of oil? We can work with you on a solution. We can work with you choosing the heat pump system for your business retrofit.