Commercial
Natural Gas / Propane Construction Heat
Construction Heat - On-time, on-budget Projects
During the cold winter months, construction professionals who use temporary, natural gas or propane powered heating equipment on the jobsite can be more productive, making it easier to finish projects on time and on budget.
In addition to providing more comfortable working conditions, natural gas or propane powered heaters can also maintain the type of ambient temperatures necessary for common tasks to get completed properly and effectively.
However, like any heating device, natural gas or propane powered heaters must be used and maintained properly. At the end of the day, whether you use propane or natural gas to power your construction heating equipment it is vitally important that the equipment be properly installed, and maintained.
While kerosene and electric heaters are also available, natural gas or propane is the cleanest and smartest way to go for your jobsite heating. Kerosene heaters may produce a film on nearby equipment or walls. Electric heaters likely won't generate nearly as many BTUs as natural gas or propane heaters and puts additional loads on generators for example, that are used to power other jobsite equipment and tools.
We have extensive experience in the market installing and maintaining construction heat for customers on their job sites.
Our service area for natural gas and propane applications is Halifax Regional Municipality and surrounding areas.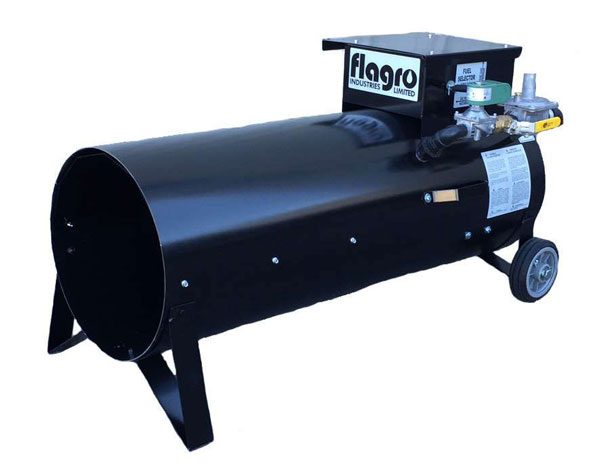 Flagro Dual Fuel Construction Heater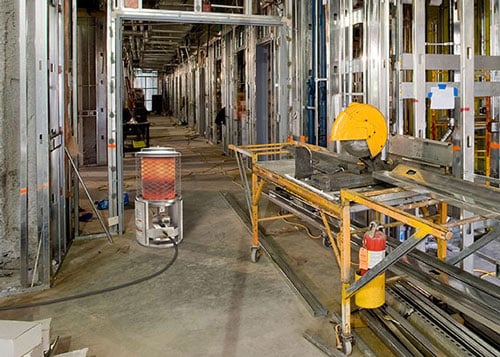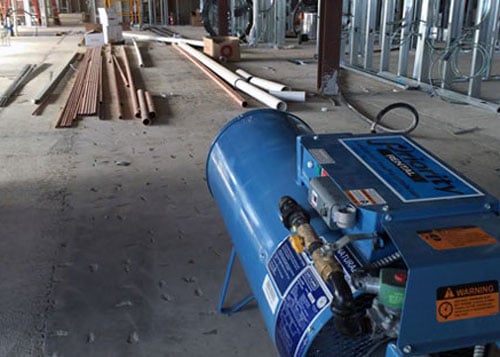 Well rounded company with highly trained technicians. From refrigeration equipment, rooftop units, boilers to heat pumps, we have an extensive amount of knowledge and expertise.
We take pride in our work and customer service. We do what is best to help you manage your precious assets. We help you sleep at night knowing your sites are in great hands with us.