Residential
Natural Gas / Propane Hanging & Tube Heaters
Radiant Tube And Forced Hot Air Hanging
Natural gas and propane radiant tube and forced hot air hanging heaters are ideal for use in large areas.
ATL-REFAC Ltd. has the expertise to advise you on the selection of the right heater for your needs. We will then follow through with installation and service by our professional, experienced gas fitter technicians. We serve both commercial and residential clients.
Radiant heaters are an excellent choice for larger spaces where you don't want to heat the entire area, just certain areas, such as where people work. For commercial applications they're ideal for factories, warehouses, hangars, foundries and gymnasiums. They're also well suited to areas such as loading docks, race track stands, arena bleachers, outdoor restaurants and around swimming pools. For residential use they are great for outdoor patio areas, basements or garages.
Hanging forced hot air heaters are also good for heating a specific area of a larger building. They blow warm air into a specific location, such as in a workshop. They are great for garages, workshops, stores and other areas where you don't want to heat the entire space.
Our service area for natural gas and propane applications is Halifax Regional Municipality and surrounding areas.
We carry all the top brands and will expertly install and service them for you: Schwank, Modine, Reznor, Lennox… Contact us to find out more!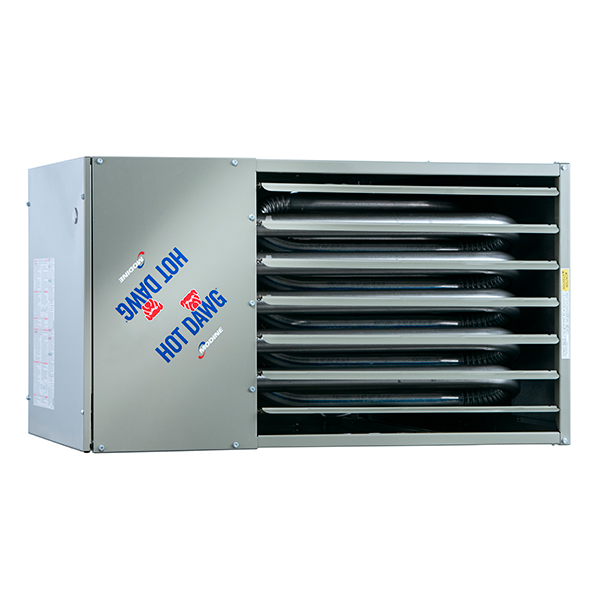 Modine HVAC - Gas Fired Garage Heater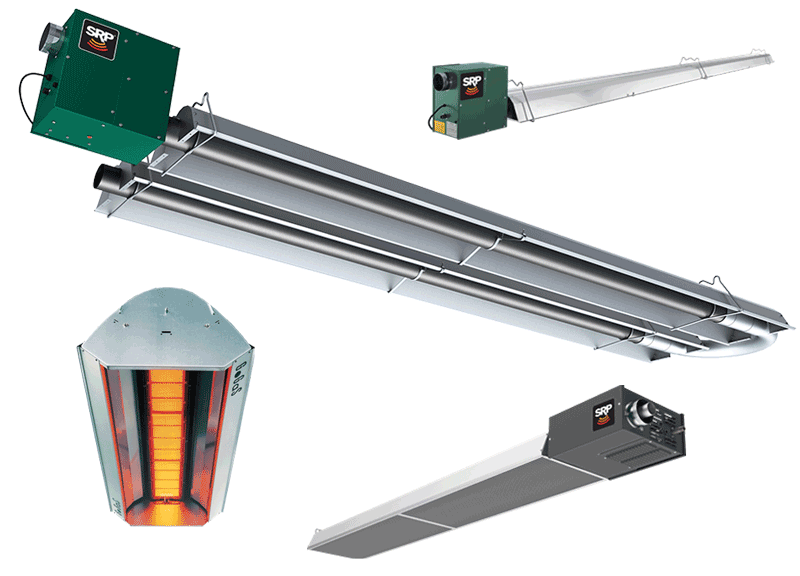 Superior Radiant Products - Hanging Radiant Heaters