Residential
Ductless Mini-Split Heat Pumps
Ductless Heat Pumps
Ductless mini-split heat pumps offer heating, air conditioning and dehumidification for many applications including new builds, renovations and retrofits.
They are also a great complement for existing electric or hot water baseboard heat systems.
They make good retrofit add-ons to houses with "non-ducted" heating systems, such as hydronic (hot water heat), radiant panels, and space heaters.
Mini-splits can also be a good choice for room additions where extending or installing distribution ductwork is not feasible, and very efficient new homes that require only a small space conditioning system. We can install ENERGY STAR® compliant and energy efficiency units to meet your needs.
Our experienced staff have installed heat pumps throughout Nova Scotia. We are a Daikin Comfort Pro Dealer, selling and installing ENERGY STAR® compliant and energy efficient units.
Our residential team is ready to review your specific needs and budget, and prepare a customized quote for your new heat pump.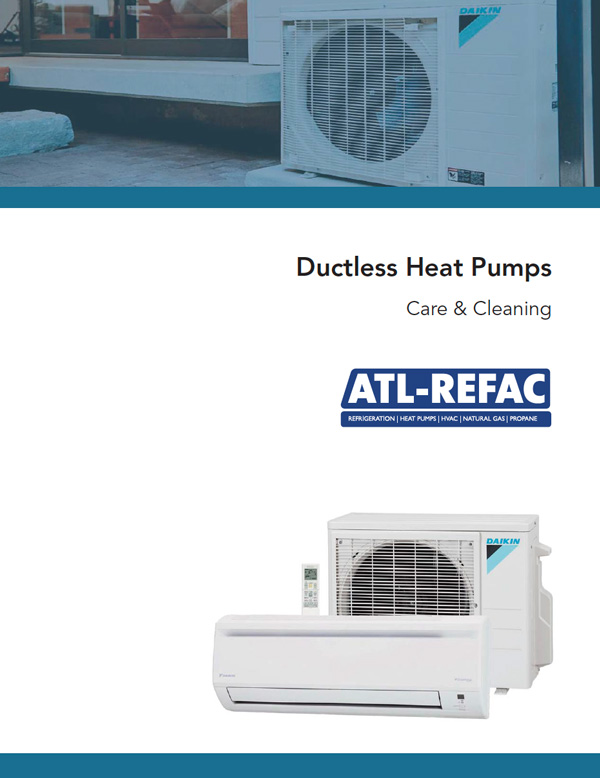 Cleaning Your Heat Pump
We have a handy guide on how to clean your ductless mini-split heat pump.
Heat Pump Cleaning Guide